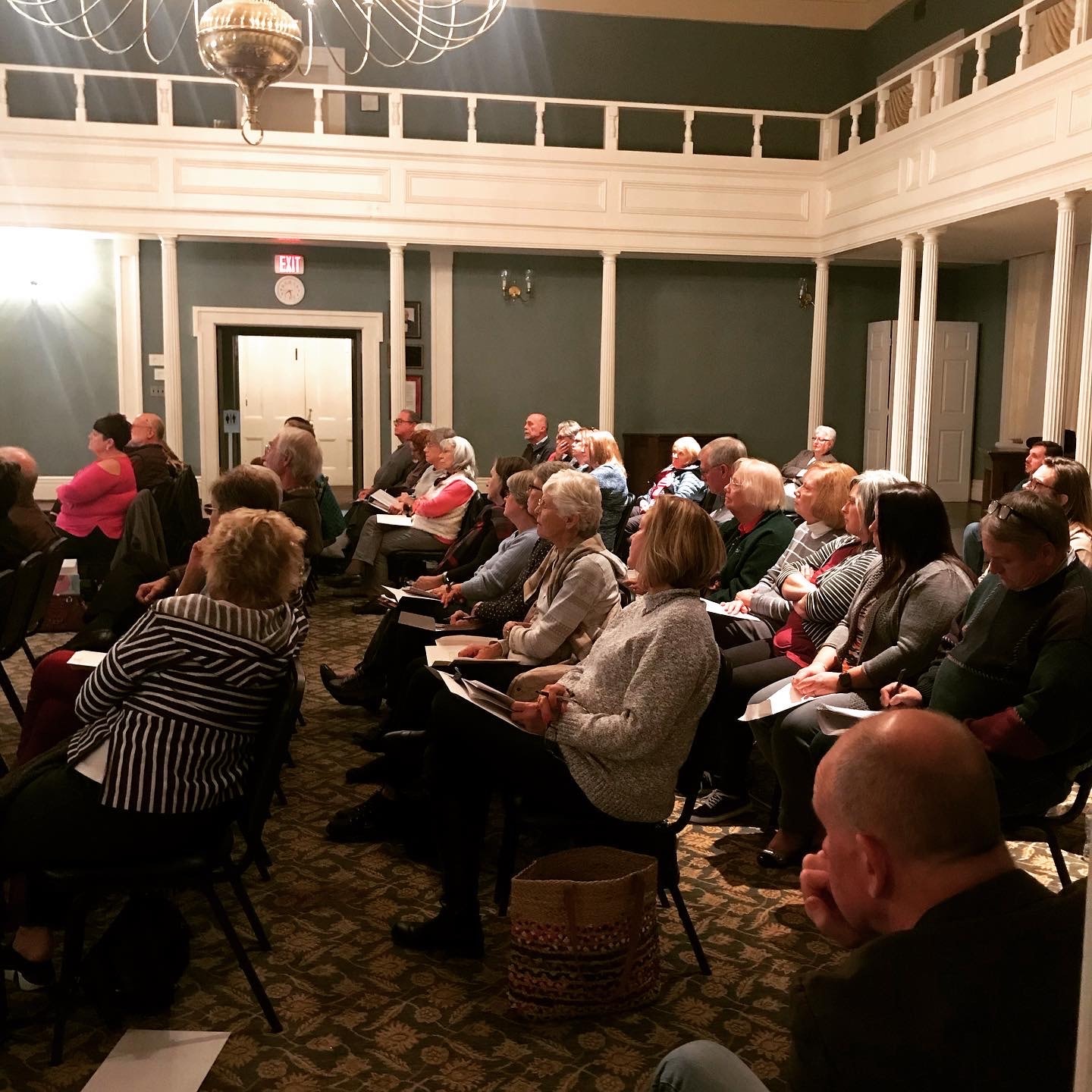 Rowan Museum, in collaboration with Historic Salisbury Foundation, present Our Place in History.
This long running course provides a factual, well-rounded and entertaining romp through the history of Rowan County and Salisbury. Participants will develop strong personal contacts as well as reference guides to encourage and enable further casual reading or serious research.
The class series makes a great gift for that person who has an interest in history and gift certificates are available.
Behind-the-scenes tours of various historic sites and presentations by local experts will leave all participants with a greater knowledge of the area in which we live. Classes include information on Native Americans, Early Pioneers, the Revolutionary War, the Civil War, and into modern times! The basic text is "Rowan County… A Brief History" by James S. Brawley. It is available at the Rowan Public Library for checkout. This is included in a more comprehensive reading list.
Contact us to get started
For more information about education opportunities provided by Rowan Museum, please contact Tricia Creel, Education Coordinator at (704) 633-5946 or by clicking below to contact us.